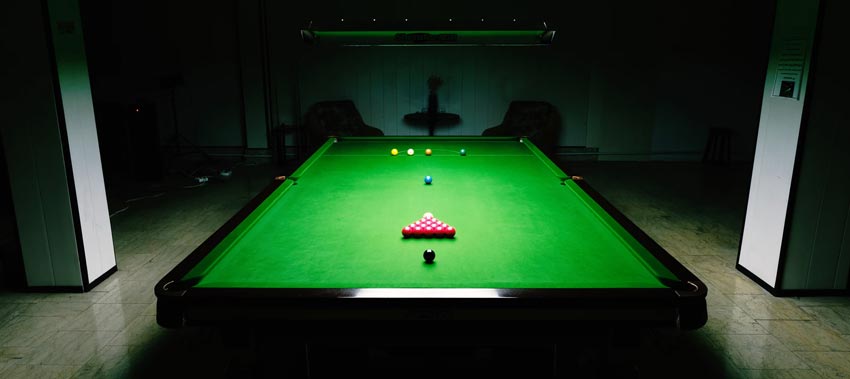 Few pieces of furniture can spark excitement like a pool table. However, unlike most furniture, pool tables are built to support a game of precision. As a result, the best pool tables are meticulously crafted and fine-tuned. Every pool table is a system of carefully selected components that work in tandem to foster exceptional play.
In today's market, there are plenty of good pool tables available for purchase. However, with so many options to choose from, the marks of quality aren't always obvious. So, whether you're looking to purchase a table for yourself or a friend, here's how to recognize when a pool table is well-made.
Quality Construction
In general, the best pool tables are made with durable materials, especially hardwood and slate. The impressive durability and accuracy of slate — smooth rock formed from volcanic ash or clay — makes it the definitive play surface for casual or competitive play. However, slate tables are typically more expensive than their plywood or fiberboard equivalents.
Among slate pool tables, 1-inch slate surfaces tend to be the most accurate. However, some manufacturers produce select tables with 3/4" slate surfaces or smaller. Although a thinner surface can increase affordability, it often comes at the cost of a table's accuracy and durability.
Aside from slate surfaces, manufacturers generally construct good pool table frames with solid wood. To further maximize a table's stability, legs should be made from hardwood and reinforced with support beams.
The Finer Details
Apart from a pool table's overall frame, higher-quality components can also increase a table's lifespan. Here's what to look for:
Table Felt
Felt should always be tightly glued to a table and reinforced with screws
Felt made with high wool content tends to be more durable
A felt weight of 18-22 ounces per yard usually indicates a durable felt
Table Pockets
Good pool table pockets are made with leather, rubber, or other durable materials
Hard plastic pockets can easily break with extended use
Table Rails
Hardwood rails are very durable and offer adept protection from bounce vibration
Rails made from weak wood or other poor quality materials will negatively affect the accuracy of play
Warranty & Support
The best pool tables are lifelong investments. As a result, many tables often include lifetime warranties. Exact warranty details will vary from manufacturer to manufacturer. However, most lifetime warranties protect against wood splitting, cracking, warping, and other forms of involuntary damage by entitling customers to repairs and component replacement.
If a pool table manufacturer only offers a several-year warranty, be skeptical: a limited warranty could be indicative of a low-quality table.
Order Premium-Grade Pool Tables Online at SawyerTwain
Whether you're a seasoned billiards player or newcomer, knowing how to spot a good pool table is essential. By following the tips we've covered, you can get the most out of your purchase and keep your friends and family playing for years to come.
If you're in the market for a new pool table, Sawyer Twain has you covered. Browse our selection and choose from dozens of top brands and customization options. Once you've found the perfect table, free curbside delivery is just a click away.
Shop at Sawyer Twain today and bring home fun for everyone!