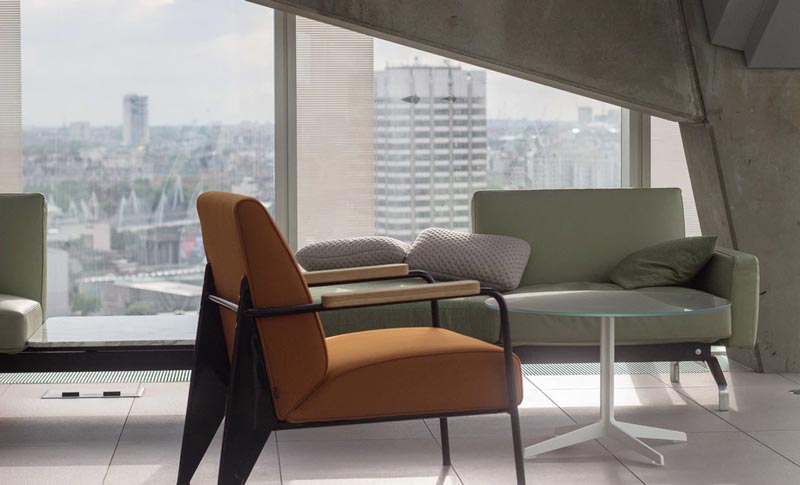 Retro style furniture has continued to captivate buyers, and it's easy to see why. The iconic, simplistic stylings of retro furniture are both nostalgic and congruent with modern aesthetics. With the right selection, you can create stunning spaces that evoke a fondness for the past.
If you're aspiring to capture the feel of days gone by, look no further. These furniture items will invigorate your game space or home with the convincing retro-sensibilities you're looking for!
Mariner Shuffleboard Table by KUSH Shuffleboard
With blue aquamarine staining and an arched bridge base, KUSH's Mariner Shuffleboard Table is definitively retro. However, unlike older retro-style furniture, KUSH's modern construction is built to last. With a rustic wood and plate steel frame, you and yours can play in confidence.
KUSH's customization options also allow you to make this table your own. Choose from a variety of eye-catching custom fittings, including:
Several table staining options
An abacus scorekeeper
A custom logo
Leather ends
Outdoor conversion
Haru Cal King Bed by Modloft
Since 2005, Modloft's designers have embraced the sleek, minimalistic design theory of retro style furniture. However, few pieces convey the company's devotion to function and form better than the Haru Cal King Bed.
Featuring angled conical legs and a solid wood base, the Haru Cal convincingly captures the nostalgic stylings of mid-century furniture. The bed's wrap-around wool-upholstered headboard creates an elegant, comfortable flow. And, with multiple wood coloration options, you can custom order the Haru Cal to suit any space.
For extra retro-infusion, consider pairing the Haru Cal with Modloft's equally striking nightstands. Coupled with the Haru or Grand nightstands, the Haru Cal bed is exceptionally inviting and stylish.
Benjamin Game Chair Burnished Oak by Plank & Hide Co
No room is complete without a handful of chairs. But sometimes, ordinary chairs just won't cut it!
Thankfully, Plank & Hide Co's Benjamin Game Chair is anything but ordinary. Featuring a bold and durable design, this piece of retro style furniture is a stunning addition to any home. The chair's real leather and solid wood frame promote comfort and longevity. In addition, the burnished oak coloration ensures that the chair feels at home in a variety of interior styles.
Whether you're gathering around for a friendly game of poker or lounging, the Benjamin Game Chair brings retro sensibilities to any space.
Enhance Your Home or Game Space with SawyerTwain
From retro-inspired game tables to beds and chairs, SawyerTwain is your online destination for premium furniture.
Electrify your home by choosing from dozens of top brands and popular styles. Once you've found the perfect piece, our free curbside shipping ensures that delivery is never more than a click away. Should you have any questions or concerns, our support team is always available to assist you.
Explore our wide selection of retro style furniture and invigorate your home with SawyerTwain today!