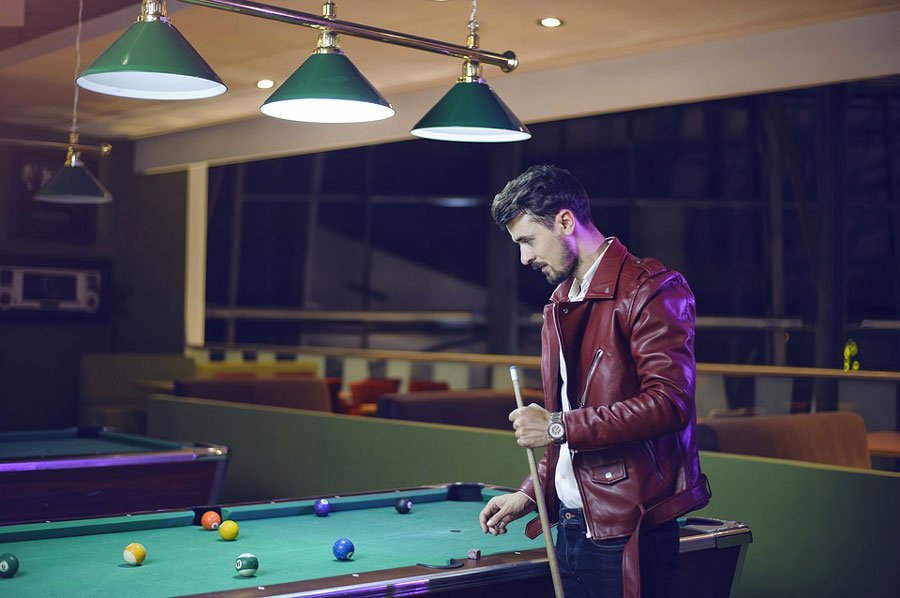 A pool table is one of the most fun and functional things you can add to your home. It not only adds hours of family fun and entertainment for visiting friends but is also a great decorative option that adds continuity in the design of your home. A quality pool table will also last for many years, and that's why choosing the right one matters.
If you're looking to buy a pool table for your home, you have two options to choose from: indoor pool tables and exterior pool tables. Interior pool tables are designed to be placed in interior spaces while outdoor pool tables are designed to be placed in outdoor environments like patios and decks. To understand what option suits you best, let's have a look at the differences:
Pool Tables for Indoor Use
Most pool tables used indoors are made of wood and felt, two materials not designed for use in open outdoor environments. These tables are available in a wide range of unique designs and ultra-modern luxury choices that blend in with any interior space. While wood is the most commonly used material, other innovative material concepts like slate, aluminum, rubber, and fiberglass are also setting new standards for the traditional indoor pool table design.
Whether you want to transform your game room, make your basement the ultimate entertainment spot, or make use of extra indoor space, pool table choices are limitless, with different designs to choose from, sizes, and even functionalities. The frames used for most interior pool tables are wooden as they easy to work with and look great. Slate and felt are widely used for the playing field, with the option to add lots of accessories and decorations.
Pool Tables for Outdoor Use
Unlike indoor billiard tables that are not meant to be used outside, outdoor units are designed for extended use in outdoor environments without significantly affecting the game experience. The frames used in outdoor pool tables are mostly made of metal, which is more durable. While wooden frames, like those used in indoor pool tables, may look classic and more appealing, they may get easily damaged when kept outside.
Stainless steel pool tables are a great selection for the outdoors due to their sleek and modern look. Aluminum is also an option and is much cheaper. The other difference in exterior pool tables is the felt used. The material is a bit tougher and rougher than the one used in indoor units to ensure maximum durability. Outdoor pool tables also come with more add-ons like protection covers and maintenance accessories like brushes to keep the table clean.
Buy Quality Pool Tables at SawyerTwain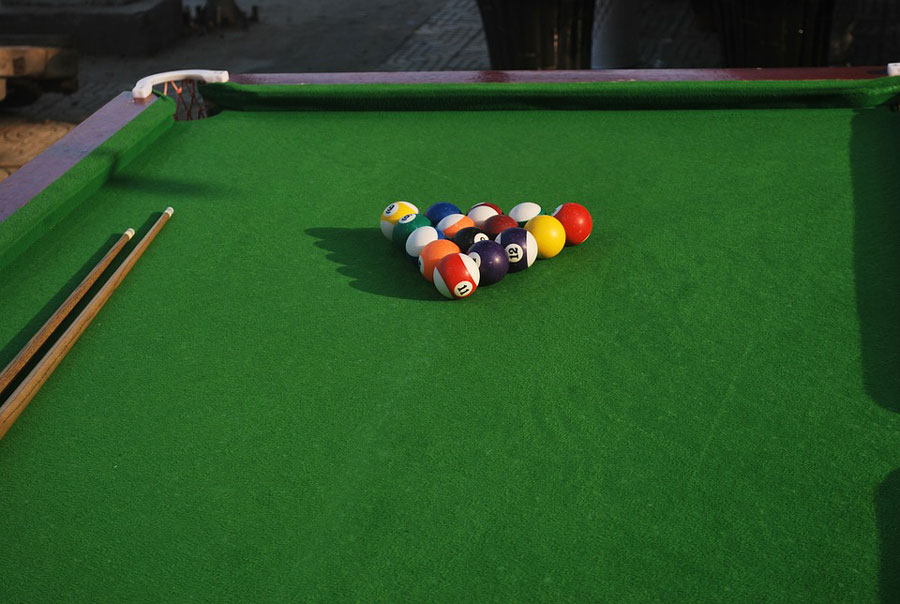 Overall, both indoor pool tables and outdoor pool tables are a perfect blend of style and fun entertainment for homes. So long as you're taking precautions like avoiding putting heavy stuff on the pool table, you're going to enjoy years of exciting playtime with family and friends. Ready to get started? Shop quality game room furniture like pool tables, shuffleboard tables, and bars and barstools for indoor and outdoor use at Sawyer Twain.
Our pool tables are uniquely designed for an exceptional experience. Need help selecting the best modern pool table? Call us at 602-562-8100, or send an email to sales@sawyertwain.com.