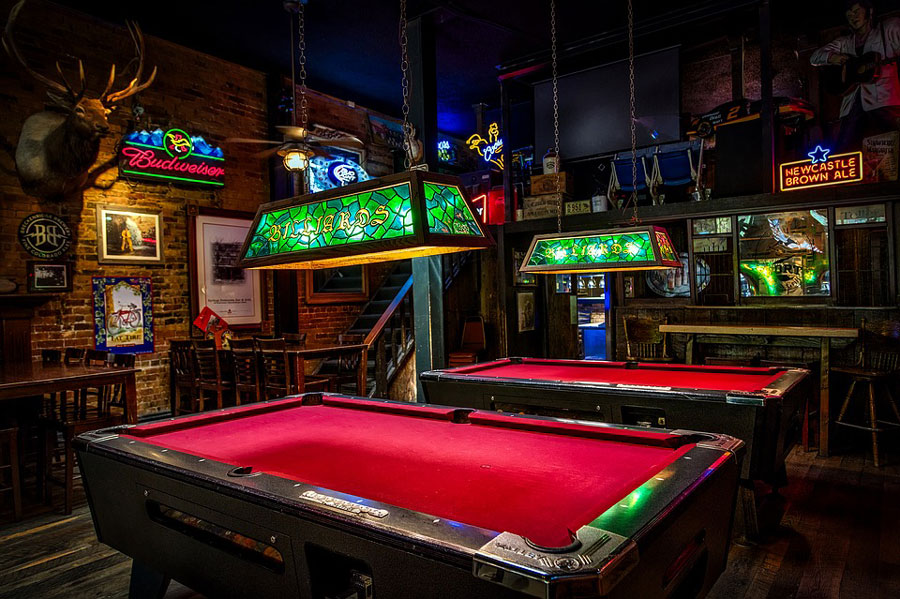 A pool table is one of the great additions to the family game room, renovated basement, or anywhere else where family and friends can gather. Purchasing one is a sizable commitment, as tables can range anywhere between $600 for small tables with laminate rails and a wooden bed and $10,000 for a professional-grade pool table with intricate carvings and a 1-inch slate.
The question is, how do you choose the right type and size of the table to suit your family or game room needs? Here are some important attributes to consider on how to choose a pool table that you'll be proud of for years to come:
First Things First: Will it Fit in the Room?
Before you even think of buying a pool table, you'll want to be sure that the pool table you want to purchase will fit in your game room, basement, or other space, and also allow sufficient space to aim your cue and shoot easily. Limited space may considerably dimish the game quality. Let's evaluate the standard options available so you can make the right decision:
7 ft pool tables need a 13.3 ft by 16.6 ft room
8 ft pool tables need a 13.8 ft by 17.4 ft room
9 ft pool tables need a 14.2 ft by 18.4 ft room
Knowing the exact size off your room will help you understand how to choose a pool table that will fit perfectly while also considering the architectural specifications you also want in the room. For instance, you may want some additional game room furniture pieces so that your family and friends can also relax as others enjoy play time. To evaluate the quality of pool tables, you need to familiarize yourself with some basic components.
Slate
The slate is the actual play area of your pool table. While there are other substitutes for slate like fiberboard, plywood, slatex, slatine, permaslate, and honeycomb, none of these alternatives offer the accuracy, individual leveling adjustability, and smooth experience of slate. So, when considering how to choose a pool table, make sure to go for one that's made of slate.
Thickness may vary, with the standard sizes being 3/4" slate, 1" slate, and 1-1/4" slate. Experts agree that a 1" slate is the most accurate for pool tables, and is even the standard option in competition and tournament pool games. Before purchasing, ask the dealer whether the slate is indeed 1" thick as some of the may use 7/8" and market it as 1" slate.
Felt
Modern pool table felts are made from a wool and nylon blend that's often coated in Teflon. To be sure about the type and quality of cloth used on a pool table, look at the specific ounce weight per yard of the table felt. The recommended numbers are between 18 and 22 ounces per yard to ensure maximum durability over years of use.
While some players may have concerns about the traction and speed on the playing surface, felt made from worsted cloth made from wool comes with fibers that are combed before being spun to help improve speed and accuracy when playing. The felt quality is critical when considering how to choose a pool table.
Frame
The frame of the pool table makes up the structure that binds together all the other table components. While wood was originally the only material used to build pool tables, today, we have medium density fiberboards and other materials being used. While materials may be similar, with differences in framing, such as straight and tapered, the gameplay is often similar.
To ensure durability and stability, go for a table that comes with double central beams instead of a single beam. However, optimal pool tables support the slate using a single beam that's reinforced further by two additional crossbeams that run the full length of the table. Hardwood is considered the best quality frame material as it will last longer.
Rails
The pool table rails also play a crucial role in the overall game experience. So, if you're wondering how to choose a pool table with the right rails, you'll want to make sure they're made of solid wood to ensure the perfect bounce. The rails should also be fastened into place with strong bolts that run through the pool table frame and slate.
This way, you can be assured of excellent play response from the cushions. The accepted standard for rail cushions is K-66 BCA approved, so look out for that. The tack strip should also be present on the table railings to ensure the felt is properly tightened to the table.
Pockets
The material of the pool table pockets does matter when considering how to choose a pool table, and you have three options to choose from:
Plastic which is the main option for poor quality and inexpensive tables
Rubber which is frequently used for commercial pool tables
Leather which is the typical material for residential pool tables
If you want to improve the aesthetics of your table pockets via shields and fringes, you can go for these additions. While the benefits are minimal, spending a little extra to dress up your pool table is not a bad idea.
Pool Table Legs
The pool table cabinet makes up 90% of the overall weight of your table, so having strong legs is a must. When players take shots, sit, or even lean on the pool table, there's even more stress on the legs. Choose from post legs that are made of solid wood right from the slate to the feet or industry standard legs that use a single or quad anchor system. Solid wood is recommended.
Playing Equipment and Accessories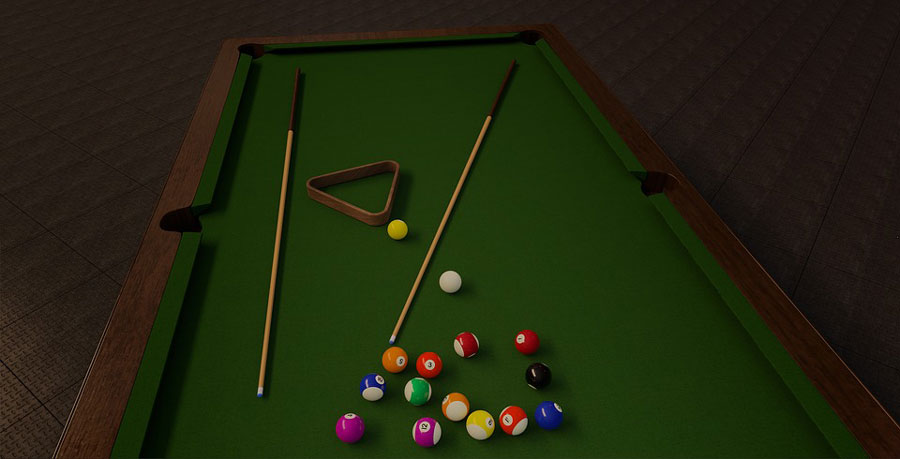 Wondering what extras you need as you consider how to choose a pool table? While the pool table is the most important aspect that will determine the playing experience, the playing accessories and equipment are essential. Make sure you also get quality pool cues or cue sticks, bridge sticks, billiard balls, pool ball racks, pool cue racks, and others.
Get Started at Sawyer Twain
If you're looking to buy quality pool tables for your game room or other entertainment space, find a wide selection of modern pool tables at Sawyer Twain. We offer the best pricing and free installation for all pool tables purchased at our online store. Contact our experts to learn more about how to choose a pool table that suits your needs. You can reach us by sending an email to sales@sawyertwain.com, or calling us at 602-562-8100. Call today!