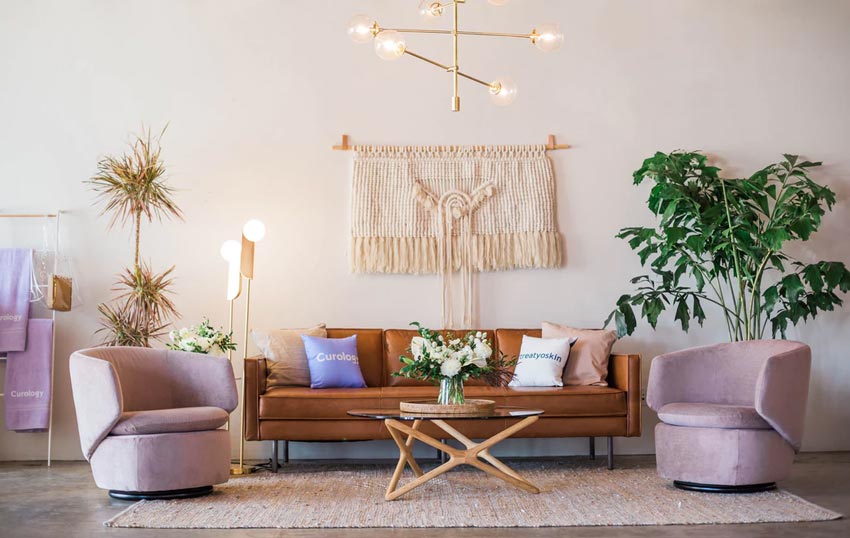 New furniture is a great way to invigorate your home environment. However, with so many styles and colors to choose from, furniture shopping can be a daunting process. Thankfully, for many, the thrill of finding that perfect piece is well worth the effort.
Whether you're a new homeowner or just looking to spruce up your existing space, here are several contemporary style furniture trends to guide and inspire your efforts.
Nordic/Scandinavian Style
Inspired by the design sensibilities of Northern Europe, Nordic-themed furniture is certainly in vogue. Defined by rugged wood aesthetics and rustic fabrics, this style embraces the warm, rural spirit of the North.
To bring home some Nordic flair for yourself, look for natural wood furniture with minimal staining and finishing. This trend embraces raw and unrefined wood, so the less polish and gloss, the better.
Game Rooms
For game rooms, Plank & Hide Co's Isaac 8' Pool Table convincingly captures the handmade, rustic aesthetic. The table's interlocking wood design and turnbuckle legs are both eye-catching and functional. If you prefer a lighter wood, Plank & Hide Co's Corbin Pool Table also conveys a similar Nordic contemporary style, albeit with an alluring whitewash.
General Furniture
Aside from light wood grains and multi-texturing, iron and steel fixtures are a popular staple of Nordic furniture design. The contrast of wood and iron creates a striking rustic-industrial flair that's hard to miss.
Plank & Hide Co's Colton Barstool is a great example of this design theory in action. The stool's careful integration of steel and solid wood is equally stylish and functional.
Mid-Century Retro Style
Ironically, much of today's top-selling contemporary style furniture draws heavy inspiration from the 1950s-70s. From kitchen tables to bed frames, traces of the mid-century style can be found across thousands of modern pieces.
To capture the mid-century sensibilities in your space, focus on finding furniture with bold colors and finished wood. When combined, the eclectic colors, hardwood surfaces, steel appendages, and rounded edges of mid-century furniture can electrify any space.
Bedroom
Few bed frames exhibit the mid-century look like Modloft's Broome Cal. The bed's solid pine base sits comfortably atop angled stainless steel legs. Meanwhile, a tall, prominent headboard showcases the frame's attractive walnut veneer. The result is a contemporary style bed frame that's undeniably striking.
For extra flair, consider pairing the Broome Cal with Modloft's Broome Nightstand. Alternatively, couple the Broome Cal with the company's Cleveland Nightstand for an added dash of color.
Living Room
Emphasize comfort and style with the Spongy Chair from RS Barcelona. The soft, multi-fabric upholstery of this chair is suspended by understated steel legs, giving the chair a "floating" appearance.
With numerous color options, you can custom order the Spongy Chair to fit any space. Catch the attention of your visitors with bright shades like Coral or Hydro. Or, effortlessly blend the Spongy into a nook or corner with a neutral White or Brown.
Get Premium-Grade Furniture Delivered to Your Door at SawyerTwain
From tables to chairs and beyond, Sawyer Twain is your online destination for the hottest contemporary style furniture .
Shop with us and find the perfect furniture piece for your home today!