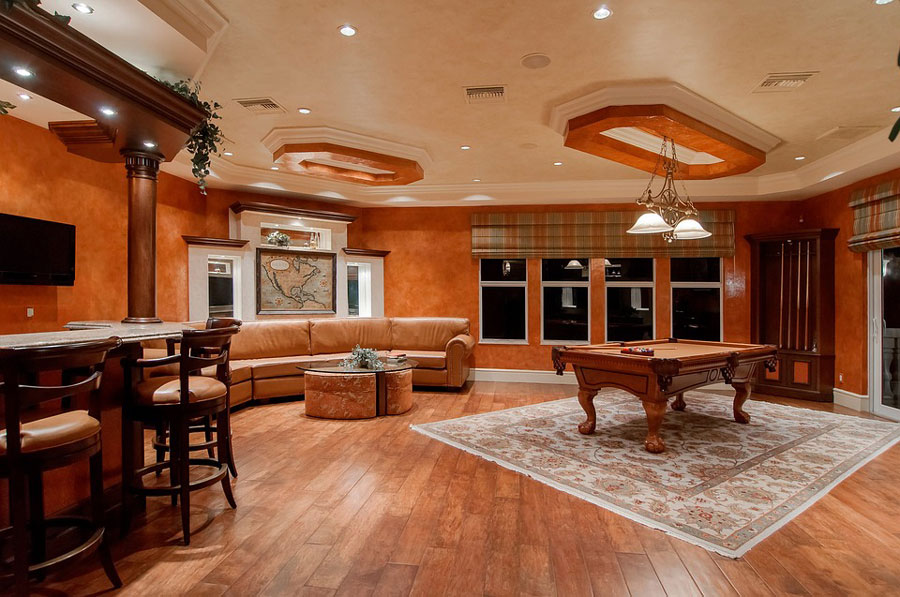 A pool table is considered an heirloom-quality piece and a great investment for those who want to make it easy and fun to host entertainment games with family and friends anywhere. While pool tables are considered cool furniture pieces for game rooms, family rooms, basements, and other indoor or outdoor spaces where people gather to have a good time, most first-time buyers keen to buy premium-end pool tables are torn between wood pool tables or steel pool tables.
Many brands offer the finest quality pool tables for every budget, and wood pool tables stand out as the most widely used in homes. From traditional-style tables that create a classic Victorian feel to contemporary designs that bring a broad stylistic appeal to any room, wood pool tables are an easy addition to create an oasis in your home. Steel pool tables are also gaining an edge, especially in the luxury-end, with bold and stylish designs that stand out.
To understand more about these two different worlds of pool table materials and designs, we're going to have a look at the differences between each of them to help you make the right choice.
Quality
Wood pool tables contribute to the overall strength of the table, which should ideally support heavy weight. Solid wood tables have a strong frame that directly influences their rigidity. If you're looking for style, beauty, and long-lasting performance, hardwood offers exactly what you need to complement your game room or other entertainment space. The combination of superior craftsmanship and great features makes wooden pool tables a great choice.
The best wood billiard tables come with playing surfaces that are made of slate. The rails, cabinets, and legs are made of solid wood to provide a better bounce on the ball, offer a solid playing surface, and provide sturdy support for the weight of the entire table. Although hardwood pool tables may be heavy and bulky, durability is guaranteed. However, care must be taken to ensure that the wood doesn't degrade or get damaged.
For steel pool tables, the quality you get is equal or even much better than hardwood pool tables. Most of these tables are available for the high-end market due to their premium quality standards. While the entire table may not be designed entirely of metal, the frame and legs may be designed with steel. Steel is perhaps the best quality as it will not warp over time, and is perfect for outdoor pool tables and a sleek ornamental look in modern spaces.
Custom Finishing
Several design factors come into mind when buying a pool table. What kind of finishing do you want? Do you want a traditional, contemporary, transitional, rustic, modern, or chic look? After all, the pool table will most likely be the most prominent feature in your game room, family room, or other space once you get it home. Of course, you don't want your wood pool table or steel wood table to look out of place. So what finishing options do you have?
There are dozens of real wood options and numerous finishing choices for wood billiard tables. The stains available, including Cinnamon in Maple, American Walnut on Oak, Heritage Oak on Oak, Heritage Mahogany on Maple, Matte Champagne, Natural Cherry, Ponderosa Black, Traditional Mahogany, Pecan Maple, and others are enough to match your style and create the game room or entertainment space you've always wanted for your family and friends.
The finishing choices for steel pool tables focus more on achieving specific design features, such as smooth lines and shiny surfaces. Custom finishes can include steel fabrication for a personalized look on the framing, heavy customization that includes ornamental styling, or creation of simple geometric shapes to complement other facets of your room. Just like wood pool tables, steel tables can further be customized in your choice of size, leather, hardwood, custom stains, cloth colors, veneer, and finish.
Maintenance of Pool Table
Good quality pool tables, whether made of wood or steel, are designed to last. However, giving them a little care can be more rewarding than you think. For wooden pool tables, dust the rails, frame, and the legs frequently. Use a clean cloth dampened with water or a non-corrosive wood polish or furniture polish to clean dirt or to make sure that the surface stays shiny. Brush your table with the brush provided after play using light strokes from the head to the foot of the table.
When it comes to maintaining steel pool tables, think of care and love, instead of cleaning. Use a soft cloth to remove any dust and a dampened cloth to remove stains or dirt. Inspect your steel frames and legs for any tarnish, discoloration, or water stains, especially if the finish is stained or customized with a paint coat. Just like wood pool tables, its good to do regular cleaning as it not only makes your pool table look new but also extends its lifespan.
Price Point
The price of wood and steel pool tables varies greatly depending on size, finishing, inlays, cloth type, and other factors. However, high-end wood billiard tables and steel pool tables can have a relatively higher price point as they're more targetted to the high-end customer. Depending on the type of leg construction, cabinet material, slate thickness, table design, wood material, and frame construction you choose, you may have to spend anywhere from $900 to $15,000.
Shop Pool Tables at SawyerTwain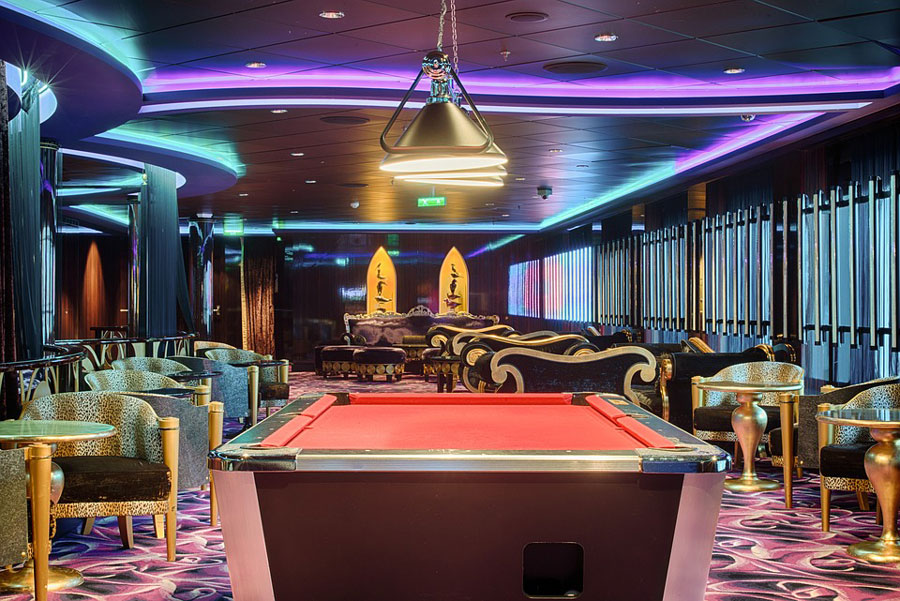 If you're looking for premium-quality wood pool tables or steel pool tables for your home entertainment needs, we have different designs to choose from, in traditional and modern styles. It's due to our dedication to providing our valued customers with the best products that we guarantee the highest quality standards. Add beauty to your home and make it easy and fun to host entertainment games for family and friends with our game room furniture products.
From oak wood pool tables that match your Victorian style architecture to rustic steel pool tables that match your transitional look, SawyerTwain has everything you need to complement your space. Need help choosing the best pool table for your home? Call us at 602-562-8100 now to speak to an expert, or send an email to sales@sawyertwain.com to receive support via email.